What Colors Work Well With My Modern Shower?
Jan 27, 2023
If you're looking for a shower replacement and want a more modern shower, the number of options may seem endless. From the type of wall tiles to the colors and the overall shower aesthetic, there are seemingly endless decisions that can be made to create a beautiful modern shower. Let's look into some of the most popular combinations to help you create the perfect modern shower.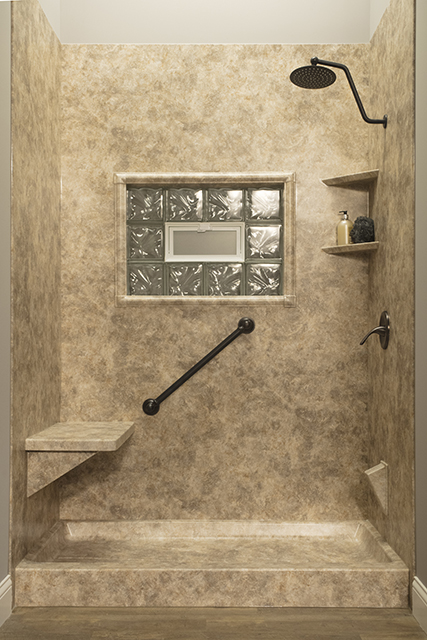 Aspects of a Modern Shower
When we think of modern design, the most important aspect is minimalistic designs. A great modern shower can be characterized through its simplistic lines, and natural colors, creating a very minimal yet effective shower aesthetic. Something as simple as a white subway tile, a gray subway tile, or even beige tiles can create the perfect modern shower. Not only are these neutral colors, but the design of the tiles is simple, allowing the shower aesthetic to flow easily.

Another great aspect of a modern shower is the use of natural materials. Incorporating stones such as granite or marble is a fantastic way to customize the look of your shower while keeping it neutral and modern.
Different Types of Wall Tiles
Now that we've talked about some of the key aspects to a modern shower, the next step to creating the perfect shower aesthetic is choosing between the different types of wall tiles. The most important part of choosing wall tiles for a modern shower look is to keep the lines simple and the designs minimal.
Subway Tiles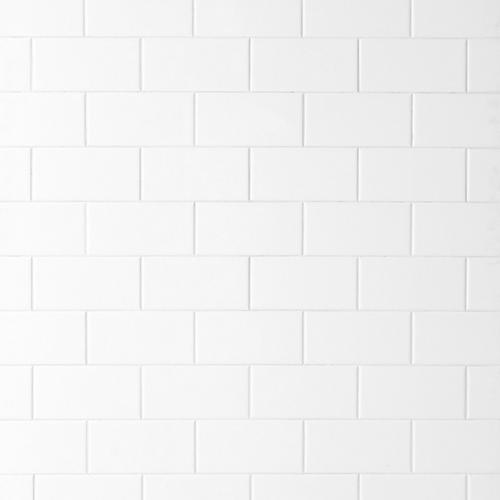 A popular style of wall tiles is subway tiles. Subway tiles offer a minimal design while still adding depth to the shower aesthetic.
Diamond Tiles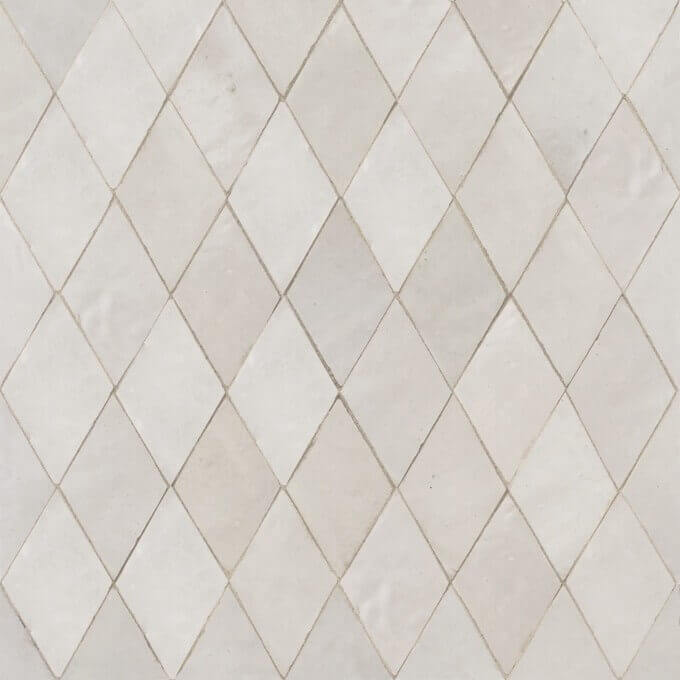 Another popular style of wall tiles is diamond tiles. Diamond tiles offer a similar minimal design while also upping the texture of the shower.
Best Color Combinations for a Modern Shower
Possibly the most important step to creating the perfect shower is the selection of colors. As we said earlier, modern shower designs rely on natural materials and colors to create a more minimalistic but clean look. Here are a few color combinations that best compliment each other to create a great shower aesthetic.
White and Black
One of the most classic color combinations white and black works well to create a perfect shower design. Using a white subway tile with a matte black finish makes for a minimal yet eye-popping design. You could also substitute the solid white for a stone such as silver white marble. This natural material aspect can create even more depth with your shower.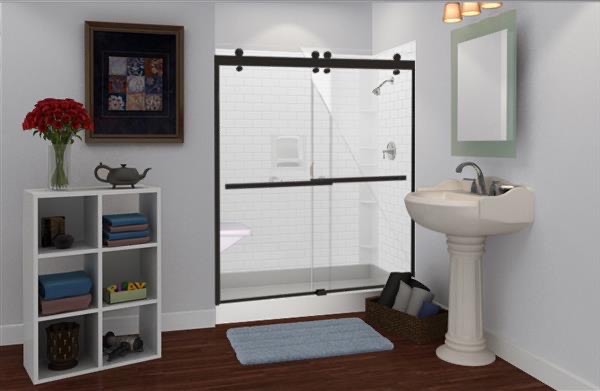 Gray and Black
If you're aiming for a more relaxed and subtle shower aesthetic, then gray and black would work perfectly. Having a gray subway tile with a matte black finish will give your shower a moodier look. If you're looking for more texture in this color palette, opting for a basket weave textured pattern for the walls or even the shower base would give this design more life while keeping the moody vibe.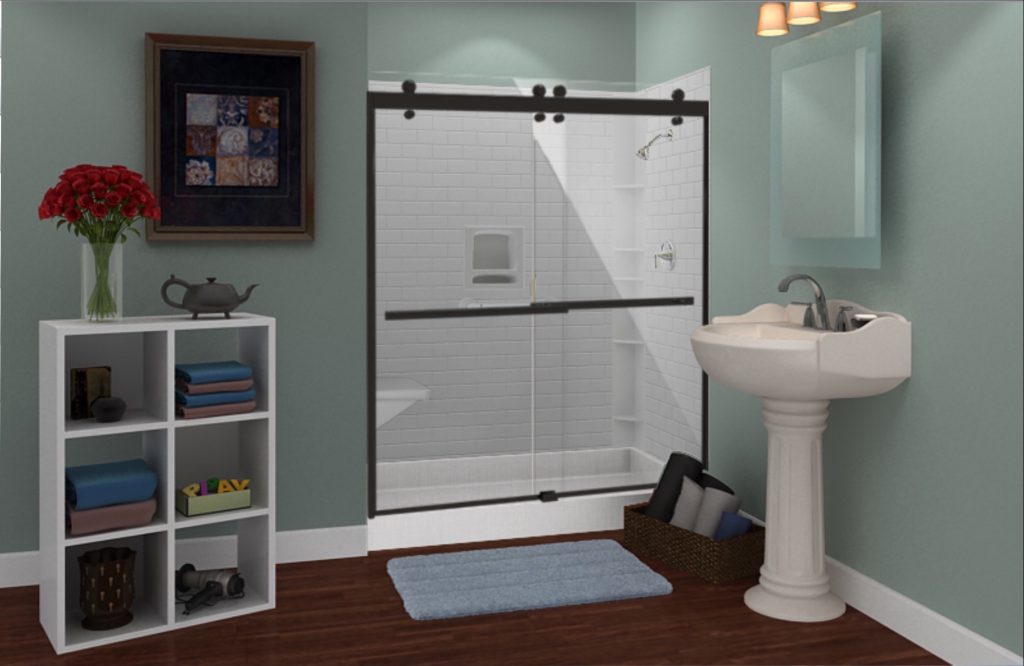 Beige and Black
If you're going for a more natural looking shower, then beige and black would be the perfect color combination for you. Beige tiles combined with the matte black finish will give your shower a very earthy look. If you wanted to take this another step further, you could swap out the beige for a natural material such as madeira granite or river rock. This added texture would add more layers to your shower and give off the natural and earthy look.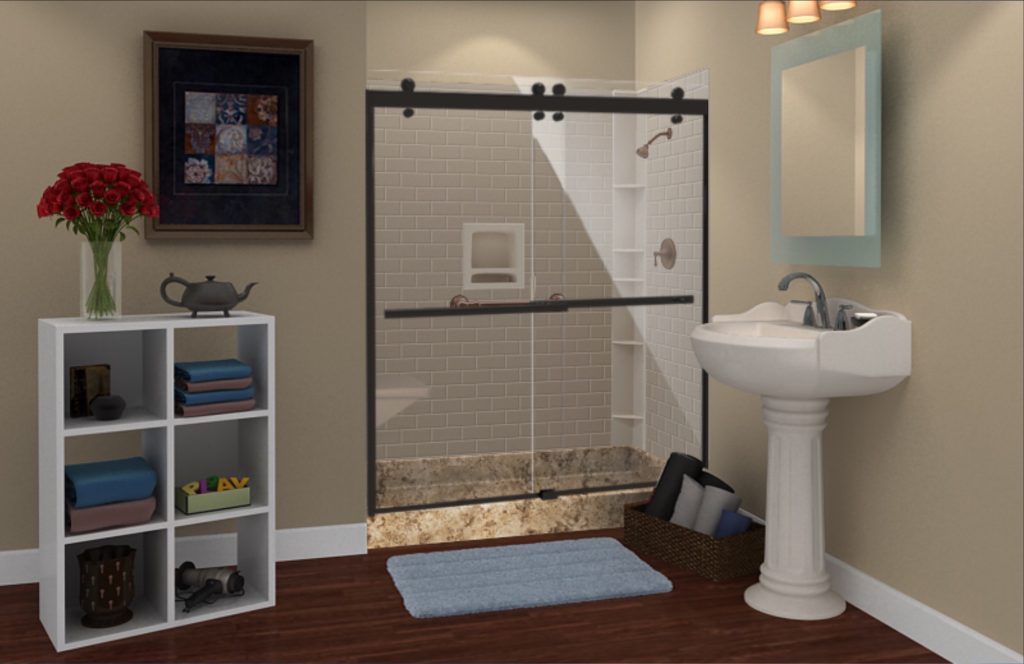 Accessories
After deciding what colors and design you want for your shower, there are still a few more decisions to be made to complete your perfect shower aesthetic. To add the final touches, there are many different shower rods, shelves, and fixtures you can add to put the finishing touches on your shower replacement.
Contact Us
Are you interested in a shower replacement? Give us a call at 1-800-CALL-AWS or visit our website to schedule a free in-home estimate.